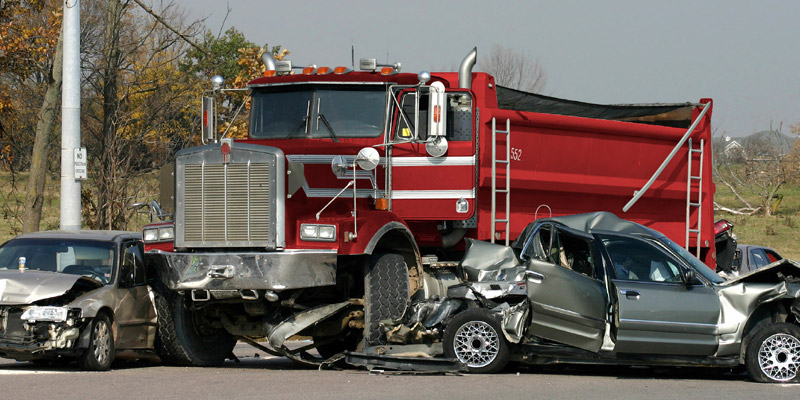 EFFINGHAM —
An elderly Flora man and an El Paso, Texas, man, who was struck outside his semitrailer following a previous accident, died in unrelated accidents early Monday.
The first accident occurred at 5:44 a.m. on the eastbound lanes of Interstate 70 at milepost 73 following a previous accident in the same location in which a tractor-trailer driven by James E. Tinsley, 53, of El Paso, Texas, struck another eastbound truck from behind, according to Fayette County Coroner Bruce Bowen. Tinsley then lost lighting on his truck as a result of the crash, which happened before daybreak, and remained in the driving lane of Interstate 70.
Tinsley exited his tractor-trailer to set up flags and while standing alongside it was struck by another eastbound tractor-trailer driven by John M. Barney, 51, of O'Fallon, Mo. Tinsley was killed instantly, according to Bowen, who pronounced him dead at the scene at 6:35 a.m. An autopsy was to be performed Tuesday.
Barney was taken to Fayette County Hospital, where his condition is unknown because the hospital does not release patient information. Illinois State Police District 12 cited Barney for failure to reduce speed to avoid an accident.
The crash is being investigated by the coroner and ISP.
Another fatal accident occurred later Monday on U.S. 50 in Clay County at 3:47 p.m.
According to ISP, a semitrailer driven by John Paul Loveless, 30, of Cape Girardeau, Mo., was traveling westbound on U.S. 50, approaching Stanford Road. A northbound vehicle driven by Eugene R. England, 86, of Flora was stopped on Stanford Road, preparing to cross U.S. 50, didn't yield to the semitrailer and began to cross. Loveless did not have time to stop and struck England's vehicle on the passenger side.
England was pronounced dead at the scene by Clay County Coroner Wes Miller. No autopsy is planned.